1. Japan will "close the country" on the 28th, except for mainland China
On December 29, it was reported that the Japanese government announced that it would suspend new entry from all countries and regions from December 28 to the end of January next year. The new entry policy issued by the Japanese government on the 26th does not include mainland China, South Korea, Vietnam, Singapore and other countries and regions with better epidemic control.
Since the Japanese government has resumed business personnel exchanges with Vietnam, Thailand, Australia, New Zealand, Singapore, South Korea, China and other countries and regions since October, this policy change will not affect business personnel exchanges with these countries and regions . In addition to short-term business visas, visitors from mainland China can also enter Japan through student visas.
2. France Post and VIR launched a self-pickup service for large and heavy goods
According to news on December 29, it is reported that more and more French people are shopping online for large and heavy goods, but for many retailers, the delivery of large goods is a thorny issue. To this end, France Post recently launched a pickup service tailored for large and heavy goods.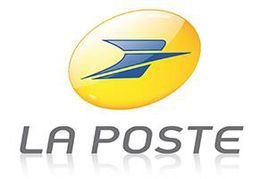 According to reports, heavy goods weighing more than 30 kilograms and large items with a width of more than 1 meter can be picked up at the Relais maxi parcel delivery point under the French Post. These outlets belong to VIR, a French company that focuses on home delivery of large and heavy goods. In the current pilot phase, VIR outlets have set up 17 Relais maxi collection and delivery points in many cities in France.
3. AliExpress adjusts the shipping and logistics quotation of West America Online
According to news on December 29, AliExpress recently released an announcement on the adjustment of shipping and logistics quotations on the West Coast line. Due to the adjustment of market logistics costs, the online delivery logistics orders created by AliExpress sellers from 0:00 on January 4, 2021, Western Time, will be settled according to the new quotation.
Among them, Cainiao Super Economy Global, Cainiao Special Goods Line-Super Economy, Cainiao Super Economy-Shunyou, Cainiao Super Economy-Yanwen, China Post Normal Packet, SF International Economy Packet are classified as economic logistics; Ali Express worry-free logistics standards (Including tip warehouse), Cainiao Special Cargo Dedicated Line-Standard, Yanwen Air Registered Packet, China Post Registered Packet, and China Post e-mail treasure are classified as standard logistics.
4. Tmall International adjusts relevant rules for "violation handling"
According to news on December 29, Tmall International recently issued a public notice about the change of "violation handling" in the "Tmall International Service Terms and Rules".
The announcement stated that with the development of Tmall International's business, some methods of handling violations have become invalid, and Tmall International intends to modify the relevant rules and expressions of "violation handling" in the "Tmall International Service Terms and Rules".
5. Irish Post will use the Zephyr solution to improve the quality of cross-border parcel data
On December 29, the Irish Post recently announced that it will use Hurricane Commerce's Zephyr solution to improve the quality of mail parcel electronic data, thereby enhancing cross-border e-commerce service capabilities.
Hurricane Business explained that with the Brexit, the United States implemented the "STOP Act" bill. From January 1, 2021, the data threshold for postal parcels will be greatly increased. It is reported that in March next year, the Import Control System 2 (ICS2) will be put into use, and postal operators need to make an entry summary declaration for all small packages and parcels.
This article is reproduced from State Reading Network.
You can klick here to know more about our Products: Hebei Suoyi